Davaindia Generic Pharmacy
Shop No G2, Plot No 1/4, Ground Floor, Abhay Palace

Vaishali, Sector 1

Ghaziabad

-

201019

Opposite Sun Valley International School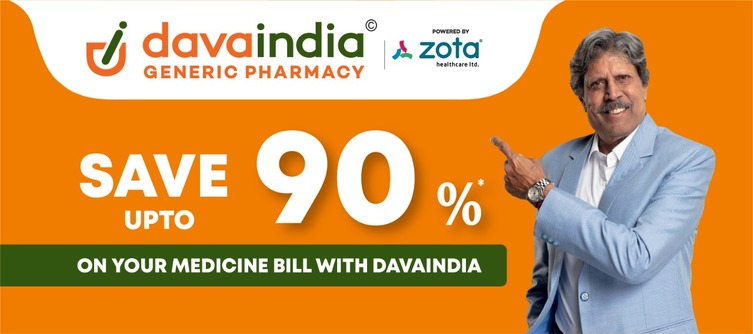 About Davaindia Generic Pharmacy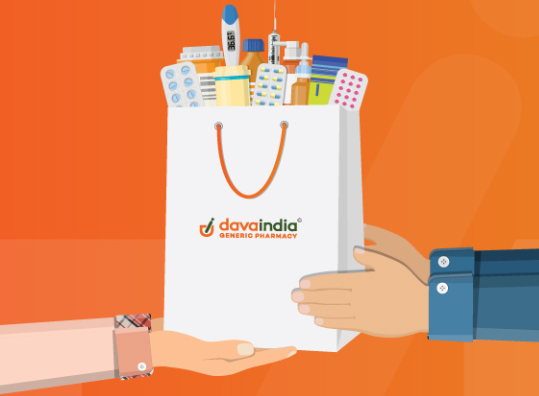 DavaIndia is an abiding initiative of Zota Healthcare ltd which revolutionized the Indian Healthcare scenario by providing high quality generic medicines at a very low cost and this initiative has been acknowledged by many and awarded with TIMES ICON 2019 (TIMES OF INDIA GROUP)

The quality in terms of efficacy and safety of DavaIndia generic medicines is at par with the branded medicines available in the market. However, DavaIndia's generic medicines offer a comparative cost benefit upto 90%* on its generic medicines which is a significant savings on medicine cost.
The address of this outlet is Shop No G2, Plot No 1/4, Ground Floor, Abhay Palace, Opposite Sun Valley International School, Vaishali, Sector 1, Ghaziabad, Uttar Pradesh.
Mon

09:30 AM - 09:30 PM

Tue

09:30 AM - 09:30 PM

Wed

09:30 AM - 09:30 PM

Thu

09:30 AM - 09:30 PM
Fri

09:30 AM - 09:30 PM

Sat

09:30 AM - 09:30 PM

Sun

09:30 AM - 09:30 PM
Other Davaindia Generic Pharmacy Outlets
Cash

Debit Card

Master Card

Online Payment

Visa
Get Direction To Davaindia Generic Pharmacy
Nearby Davaindia Generic Pharmacy Outlets